We have state-of-the-art technology available that allows us to start and finish all the processes in our production centre, with the highest quality.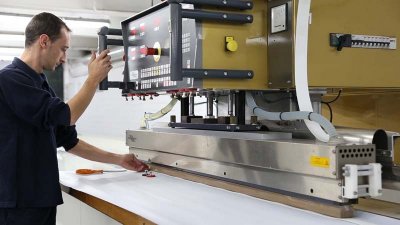 Since it acquired the first digital printer, Sundisa set out to be always at the forefront in terms of technological resources. We have not stopped investing in new printing equipment every time the available technology has taken a leap, to expand both our range of services and the quality of production.

We currently print on any type of material, rigid, flexible or textile and die cutting, making, welding, laminating, putting eyelets, bending, milling ... from a large format canvas to a micro-channel cardboard display.

We were pioneers, among the large format digital printing companies in the country, by incorporating a quality control system in printing.

Following the guidelines of the new ISO 15311/3 for colour management, we have created a prepress station for the creation of certified colour proofs that allow us to print without deviations from the colorimetry and the creation of colour curves for each one. of the more than 120 printing media we use (vinyl, canvas, textiles, forex, aluminium, etc.)

Sundisa offers the highest printing capacity in square meters with the highest level of quality.
Do you want us to advise you?