The urban flags and banners garnish the streets with festive air, to announce events of interest to the citizens: cultural or sports encounters, exhibitions, or fairs and congresses.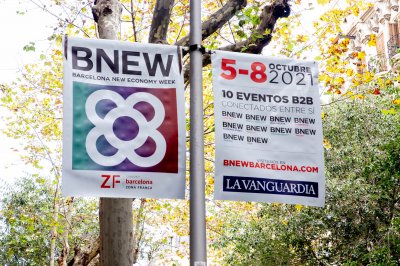 We print them with UVI inks on double-sided opaque reinforced PVC. We print them and install them in circuits in the main streets of any city, if the City Council grants the necessary permission. The Venetian flags, similar to the interior banners, can measure up to 300 cm high.
We take care of production and installation.
Long experience that facilitates the whole process.
Direct and regular relation with the municipal administration.
Do you want us to advise you?