Upholstered with canvas printed on different materials of PVC or textiles, always matt to avoid reflections.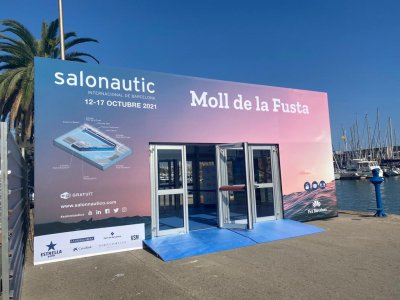 They are a basic element that serves multiple needs in ephemeral constructions: stage backgrounds, photocalls, directories or signage. They can be self-supporting, or to install on the wall.

The canvas must be perfectly tensioned and without wrinkles. The structure can be built in one piece or in several to assemble in situ, depending on its dimensions. Aluminium frames with textile printing are a sustainable alternative and allow a quick installation.
We are event specialists.
Own carpentry and aluminium workshop.
Printing on PVC or textile material.
Do you want us to advise you?